NEW CRYSTAL NECKLACES
Our latest collections have arrived! Made with 100% natural crystals. Includes FREE gift box!
HOLIDAY Gift Sets on Sale!
NEW ARTISAN HANDBAG COLLECTION
Designed with unique embroidery and vibrant colors. Handmade by indigenous artisans.
PURCHASE ANY 7 SMUDGES & RECEIVE A FREE SHELL!
NEW DAINTY LAYERING NECKLACES
Adorn yourself with your favorite Mystical Medallions.
HANDMADE CRYSTAL BRACELETS
Choose your Custom Size & Colors!
Shop By Intention
Which of these healing energies resonate with you most?
Allow your intuition to lead the way.
Treat Yourself or someone special with our Gift Ideas!
Crystal Sets Under $10!
Our Zodiac & Chakra Gift Sets are the perfect stocking stuffers!
shop now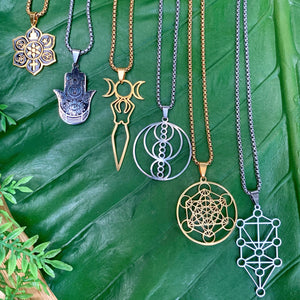 Necklaces Under $20!
Our unisex Sacred Symbols Collection is an ideal choice for anyone on your list!
Shop Now
Individual Crystals as low as $3!
Pick from over 100 varieties of rough & tumbled crystals and gemstones!
Shop Now
Follow us on instagram @mayanroseshop